GUIDED TOURS

A tour through the Nationaltheater gives you the opportunity to discover opera from a new perspective. It offers interesting information on the various processes in the house and about the work that is need to be done before we can say "curtain up"! You'll learn wonderful facts about the architecture and the personalities that have shaped the house over its 350-year history. The tour includes a visit to the Königssaal, the Ionic Halls, the auditorium and the stage area where possible (i.e. if it's not being used).

Please feel free to contact our Visitor Communication office any time you have questions:
[email protected]
+49 89 21 85 10 25
Our availability: Mon – Fri, 10 a.m. to 6 p.m.
DATES

Unfortunately, we will not be able to offer English-language tours until July. Guided tours in German will again take place on Sundays at 2 pm.


ORGANISATIONAL MATTERS ABOUT OUR TOURS
• Meeting point
Nationaltheater's Freunde-Foyer (North entrance, Alfons-Goppel-Straße)
• Tickets
at 10 euro (discounted for pupils/students 5 euro) are available at our opera shop in the box office hall at Marstallplatz 5 (hours: Mon – Sat, 10 a.m. to 7 p.m.).
• The number of participants for a tour is limited to 25.
TERMINE

Offene Führungen durch das Nationaltheater finden mehrmals monatlich immer um 14 Uhr statt und dauern 60 Minuten. Englische Führungen sowie Kinderführungen finden in unregelmäßigen Abständen parallel zu den deutschen Standardführungen statt. Alle Termine für die kommenden Führungen können Sie dem Kalender entnehmen.
ORGANISATORISCHES ZU UNSEREN FÜHRUNGEN
Treffpunkt: Nationaltheater Freunde-Foyer (Eingang Nord, Alfons-Goppel-Straße)
Karten zu € 10 (Schüler/Studenten ermäßigt 5 Euro) sind im Opernshop in der Kassenhalle am Marstallplatz 5 (Öffnungszeiten Mo – Sa, 10 – 19 Uhr) oder online über unseren Webshop erhätlich.
Die Teilnehmerzahl pro Gruppe ist auf 25 Personen begrenzt.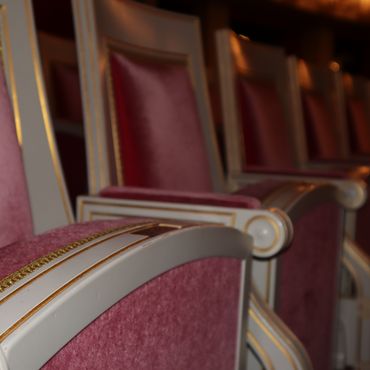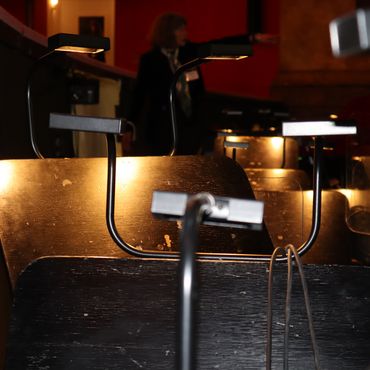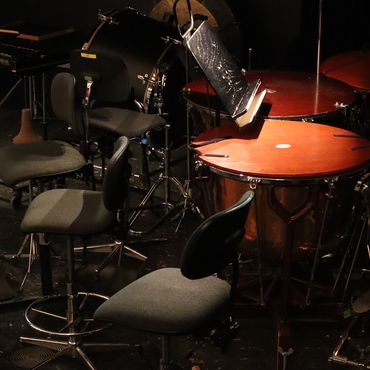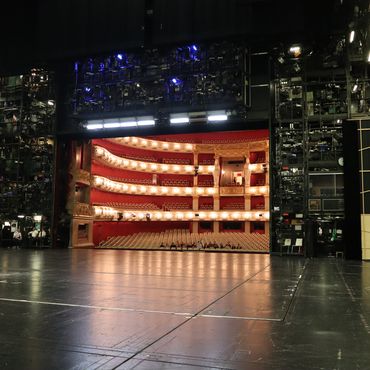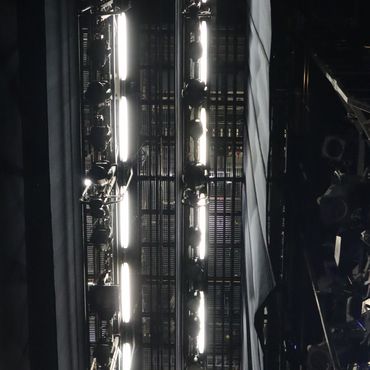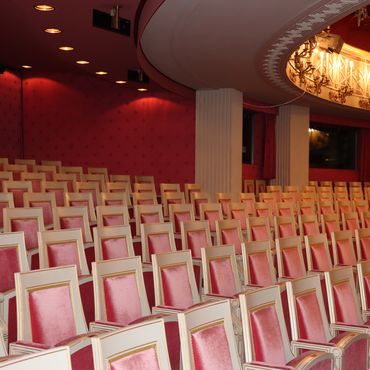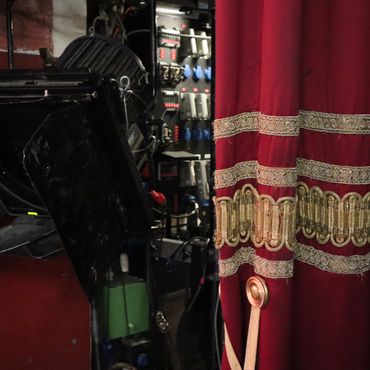 SPECIAL TOURS
Along with our regular guided tours through the Nationaltheater, we also have special programmes on offer.
The number of participants for special tours is currently limited to 25. The price for an exclusive private tour is 150 euro and 75 euro for pupils/students.
Special tours can be booked individually at :
[email protected]
+49 89 21 85 10 25

• TOURS FOR CHILDREN
Kids can absorb the atmosphere of the opera on special tours through the Nationaltheater and experience their first contact with the world of music and ballet with a look behind the scenes. Along with giving them an opportunity to discover the theatre, we want to inspire a love of opera, dance and music in them.

You'll find details on our tours for children at www.staatsoper.de/kind-und-co.
• EXCLUSIVE GROUP TOURS
For a family excursion or a company event, we offer exclusive private tours in German, English, Italian, French, Hungarian, Japanese, Chinese and Russian.

• TOURS THROUGH THE WORKSHOPS IN POING
To provide our visitors a fuller insight into the Bayerische Staatsoper's work we also offer tours in our workshops in Poing, which include, for example, the paint shop, the interior decorators, the joinery shop and other exciting workshops. At individually arranged times we offer this tour for closed groups in the afternoon.

• NIGHT TOURS
After a visit to a performance we offer night tours through the Nationaltheater. These exclusive tours last about 45 minutes and provide you with a look behind the scenes to find out what happens once the curtain falls after a show. Times will be agreed on individually. This special offer can only be booked for closed groups and only in combination with a performance visit beforehand. The group price is 180 euro (max. 25 people).

Please note: Night tours are currently not possible due to the pandemic.

• MEET PEOPLE
We offer the following programme so visitors can learn more about the world of opera and in particular about the people that keep everything up and running: It starts with a tour through the Bayerische Staatsoper where access is provided to areas that would not normally be accessible to the public. You will hear some background information and anecdotes about the history of the house. The highlight of this programme is meeting a member of staff who tells you all about their work "behind the scenes", e.g. in the artistic operations office or in the orchestra, and therefore enables a truly special insight into the world of opera.
Because of the currently limited numbers, the price for a Meet People tour is 250 euro and 150 euro for pupils/students.

SPEZIAL FÜHRUNGEN
KINDERFÜHRUNGEN
Bei Führungen durch das Nationaltheater können Kinder Opernluft schnuppern und durch einen Blick hinter die Kulissen einen ersten Kontakt zur Opern- und Ballettwelt erleben. Neben der persönlichen Entdeckung soll die Lust auf Oper, Tanz und Musik geweckt werden.
Details zu unseren Kinderführungen finden Sie unter www.staatsoper.de/kind-und-co.
THEMENSCHWERPUNKTE MUSIK
Neben unserer regulären Führung, die Ihnen bereits einen tiefen Einblick in unser Opernhaus gewährt, bieten wir auch Führungen mit unterschiedlichen Schwerpunkten an. So können Sie beispielsweise auf Wunsch Wissenswertes über das Bayerische Staatsorchester erfahren oder eine Führung mit einem Personenschwerpunkt auf unsere Hausgötter Richard Wagner, Wolfgang A. Mozart oder Richard Strauss buchen.
THEMENSCHWERPUNKT BALLETT
Seit der Spielzeit 2022-23 bietet das Bayerische Staatsballett Themenführungen mit Schwerpunkt Tanz an. Interessierte Besucher erhalten Einblicke in die Geschichte der Münchner Compagnie, besichtigen das Ballettprobenhaus am Platzl und erfahren Spannendes über den Tänzeralltag. Der Preis für diese besondere Führung beträgt für eine geschlossene Gruppe € 160 und die Personenzahl ist auf 20 Personen begrenzt.
FÜHRUNGEN DURCH DIE WERKSTÄTTEN IN POING
Um unseren Besucher:innen einen erweiterten Blick in die Arbeit der Bayerischen Staatsoper zu gewähren, bieten wir Führungen in unseren Werkstätten in Poing an. Dort befinden sich zum Beispiel der Malsaal, die Raumausstatter:innen, die Schreinerei und weitere spannende Werkstätten. Nach individueller Terminabsprache bieten wir diese Führung immer nachmittags für geschlossene Gruppen an.
NACHTFÜHRUNGEN
Nach einem Vorstellungsbesuch bieten wir Nachtführungen durch das Nationaltheater an. Diese Exklusivführungen dauern circa 45 Minuten und ermöglichen einen Blick hinter die Kulissen nach der Vorstellung. Nach individueller Terminabsprache ist dieses spezielle Angebot nur für geschlossene Gruppen und nur in Verbindung mit der zuvor besuchten Vorstellung buchbar. Der Gruppentarif beträgt 180 Euro (maximal 25 Personen).
MEET PEOPLE
Um mehr über die Welt der Oper und insbesondere über die Menschen zu erfahren, die den Spielbetrieb am Laufen halten, bieten wir folgendes Programm an: Beginnend mit einer Führung durch die Bayerische Staatsoper, wird der Zugang zu den nicht-öffentlichen Bereichen ermöglicht. Des Weiteren erfahren Sie spannende Hintergrundinformationen über die Geschichte des Hauses. Das Highlight dieses Programms ist das Zusammentreffen mit einem:r Mitarbeiter:in, der:die über dessen interessante Tätigkeit hinter den Kulissen, zum Beispiel im künstlerischen Betriebsbüro oder im Orchester berichtet und somit einen ganz speziellen Einblick in die Welt der Oper ermöglicht.
Der Preis für eine Meet-People-Führung beträgt € 350 und für Schüler:innen/Studierende € 150.