THE BAYERISCHE STAATSOPER SUBSCRIPTIONS
You want uncomplicated and regular visits to the Bayerische Staatsoper, without planning stress? Then you should take a look at our subscription series. Attend opera, ballet and concert performances on a regular basis and benefit from our attractive subscription price with a discount of up to 35 percent per ticket. The subscription performances are spread over at least six evenings throughout the season and you can choose your subscription seats yourself.
YOU ALREADY HAVE A SUBSCRIPTION WITH US?
RELEASE FORM
Each opera and ballet subscription can be released for one performance per season. This is possible from September 1 until at least one week before the performance date online, by telephone, at the box office or in writing. When you register for a free ticket, you will receive a virtual voucher that will be saved under your customer number. This voucher can be redeemed or credited towards the purchase of a regular ticket until the end of the respective season. You can find more details in our subscription conditions.
SUBSCRIPTION RENEWAL
You want to renew your subscription? Then click here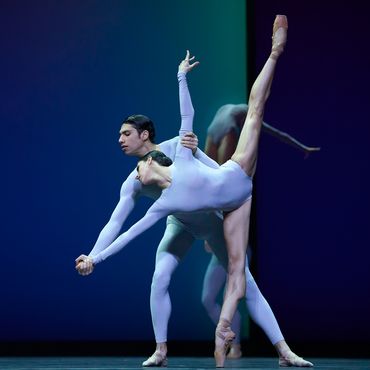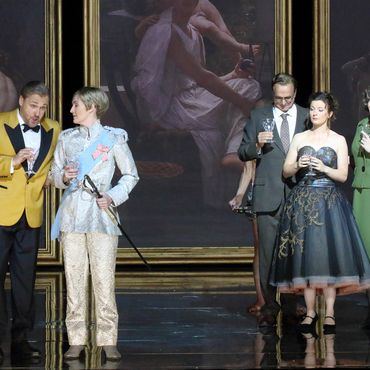 SUBSCRIPTION CONDITIONS
For detailed information please read our subscription conditions.
CANCELLATION
Here you can easily cancel your subscription.
TO CANCELL
Do you have any questions? You can obtain information in person at our box office or by e-mail and telephone from our subscription office:
Subscription office
Opening hours:
Mon - Fri/ 10:00 a.m. to 6:00 p.m.
[email protected]
+49 89 21 85 19 30
[Translate to English:]
05.11.2023 Le nozze de figaro
04.12.2023 Schmetterling
18.02.2024 Lohengrin
17.03.2024 Fidelio
08.04.2024 Il Trittico
10.06.2024 Norma
Preise in € 543/476/398/299/227/146
[Translate to English:]
24.10.2023 Madama Butterfly
14.112023 Le nozze de figaro
27.01.2024 Lucia di Lammermoor
07.04.2024 Parsifal
14.05.2024 Die Nase
11.06.2024 Romeo und Julia
Preise in € 543/476/398/299/227/146
[Translate to English:]
27.09.2023 Idomeneo
15.11.2023 Il Barbiere di Siviglia
24.01.2024 Lucia di Lammermoor
14.02.2024 Pique Dame
24.03.2024 Schmetterling
15.05.2024 Tannhäuser
Preise in € 543/476/398/299/227/146
[Translate to English:]
21.09.2023 Carmen
09.11.2023 Le nozze de figaro
19.12.2023 Die Zauberflöte
22.02.2024 La Bayadère
04.04.2024 Parsifal
30.05.2024 Norma
Preise in € 543/476/398/299/227/146
[Translate to English:]
29.09.2023 Idomeneo
10.11.2023 Schmetterling
05.01.2024 Fledermaus
23.02.2024 L'Elisir D'Amore
30.03.2024 Il Trittico
17.04.2024 Die Nase
Preise in € 543/476/398/299/227/146
[Translate to English:]
22.10.2023 Der fliegende Holländer
26.11.2023 Wozzeck
13.01.2024 Onegin
11.02.2024 Lohengrin
22.03.2024 Die Passagierin
23.06.2024 La Traviata
Preise in € 543/476/398/299/227/146
[Translate to English:]
03.10.2023 Carmen
05.12.2023 Macbeth
20.02.2024 Pique Dame
21.03.2024 Schmetterling
21.05.2024 Die Nase
19.06.2024 La Cenerentola
Preise in € 543/476/398/299/227/146
[Translate to English:]
08.11.2023 Otello
11.12.2023 La Bohème
28.01.2024 Die Entführung aus dem Serail
25.04.2024 Aida
29.05.2024 Tosca
03.07.2024 Le Parc
Preise in € 543/476/398/299/227/146
[Translate to English:]
19.10.2023 Der fliegende Holländer
30.11.2023 Wozzeck
18.01.2024 Onegin
23.03.2024 Fidelio
21.04.2024 Aida
06.06.2024 Tosca
Preise in € 543/476/398/299/227/146
[Translate to English:]
13.10.2023 Der fliegende Holländer
08.12.2023 Macbeth
26.01.2024 Tschaikowski-Ouvertüren
25.03.2024 Die Passgierin
02.05.2024 Così fan Tutte
21.06.2024 La Traviata
Preise in € 543/476/398/299/227/146
[Translate to English:]
02.10.2023 Idomeneo
11.11.2023 Otello
03.12.2023 La Bohème
07.01.2024 Die Fledermaus
27.04.2024 Così fan Tutte
22.06.2024 Romeo und Julia
Preise in € 543/476/398/299/227/146
[Translate to English:]
31.10.2023 Madama Butterfly
14.01.2024 Boris Godunow
19.02.2024 La Bayadère
12.03.2024 Fidelio
30.04.2024 Così fan Tutte
09.06.2024 Tosca
Preise in € 543/476/398/299/227/146
[Translate to English:]
29.10.2023 Otello
23.11.2023 Wozzeck
10.01.2024 Die Fledermaus
06.03.2024 Alice im Wunderland
10.04.2024 Parsifal
14.06.2024 La Cenerentola
Preise in € 543/476/398/299/227/146
[Translate to English:]
03.11.2023 Otello
22.12.2023 Le Parc
19.01.2024 Boris Godunow
10.02.2024 Pique Dame
15.03.2024 Fidelio
07.06.2024 Norma
Preise in € 543/476/398/299/227/146
[Translate to English:]
09.10.2023 1.Akademiekonzert
06.11.2023 2.Akademiekonzert
08.01.2024 3.Akademiekonzert
18.03.2024 4.Akademiekonzert
22.04.2024 5.Akademiekonzert
27.05.2024 6.Akademiekonzert
Preis in € 362/323/270/206/148/86
[Translate to English:]
11.10.2023 1.Akademiekonzert
07.11.2023 2.Akademiekonzert
09.01.2024 3.Akademiekonzert
19.03.2024 4.Akademiekonzert
23.04.2024 5.Akademiekonzert
28.05.2024 6.Akademiekonzert
Preis in € 362/323/270/206/148/86
[Translate to English:]
09.12.2023 Le Parc
13.02.2024 Tschaikowski-Ouvertüren
11.03.2024 Alice im Wunderland
16.04.2024 Gastspiel: Triptych
10.07.2024 Duato/Skeels/Eyal
Preis in € 326/287/236/185/131/83
[Translate to English:]
30.10.2023 Le nozze de Figaro
25.11.2023 Le Parc
23.12.2023 Die Fledermaus
04.02.2024 Pique Dame
10.03.2024 Die Passagierin
12.04.2024 Duato/Skeels/Eyal
20.05.2024 Tosca
28.06.2024 Le Grand Macabre
Preis in € 1.871/1634/1388/1108/814/553
[Translate to English:]
01.01.2023 Le nozze de Figaro
01.12.2023 Le Parc
26.12.2023 Die Fledermaus
07.02.2024 Pique Dame
13.03.2024 Die Passagierin
14.04.2024 Duato/Skeels/Eyal
23.05.2024 Tosca
01.07.2024 Le Grand Macabre
Preis in € 1324/1154/968/776/570/384
[Translate to English:]
15.10.2023 1.Kammerkonzert
19.11.2023 2.Kammerkonzert
21.01.2024 3.Kammerkonzert
25.02.2024 4.Kammerkonzert
21.04.2024 5.Kammerkonzert
09.06.2024 6.Kammerkonzert
Preis in € 108/95/86/72
[Translate to English:]
26.09.2023 Carmen
29.11.2023 Macbeth
02.01.2024 Die Fledermaus
30.01.2024 Lucia di Lammermoor
09.03.2024 Alice im Wunderland
11.05.2024 Die Nase
Preise in € 543/476/398/299/227/146
[Translate to English:]
07.12.2023 La Bohème
17.01.2024 Boris Godunow
28.02.2024 L'Elisir D'Amore
20.03.2024 Fidelio
04.05.2024 Duato/Skeels/Eyal
03.06.2024 Tosca
Preise in € 543/476/398/299/227/146
[Translate to English:]
16.10.2023 Der fliegende Holländer
19.11.2023 Wozzeck
28.12.2023 Die Fledermaus
31.01.2024 Die Entführung aus dem Serail
08.03.2024 Alice im Wunderland
28.04.2024 Aida
Preis in € 700/611/512/406/296/192
[Translate to English:]
30.09.2023 Carmen
12.11.2023 Le nozze de Figaro
15.01.2024 Onegin
02.03.2024 L'Elisir D'Amore
06.04.2024 Il Trittico
12.05.2024 Tannhäuser
Preis in € 692/603/502/394/281/174
[Translate to English:]
07.10.2023 Cinderella
03.02.2024 Tschaikowski-Ouvertüren
04.03.2024 Alice im Wunderland
27.05.2024 Romeo und Julia
Preis in € 301/264/218/170/120/77
[Translate to English:]
28.10.2023 Madama Butterfly
02.12.2023 Lady Macbeth
20.01.2024 Tschaikowski-Ouvertüren
16.03.2024 Die Passagierin
05.05.2024 Tannhäuser
02.06.2024 Norma
Preis in € 667/582/484/381/271/167
[Translate to English:]
15.10.2023 Alice im Wunderland
21.11.2023 Il Barbiere di Siviglia
21.01.2024 Boris Godunow
15.02.2024 Lohengrin
26.05.2024 Tosca
18.06.2024 La Traviata
Preis in € 654/572/478/381/282/186