gefördert durch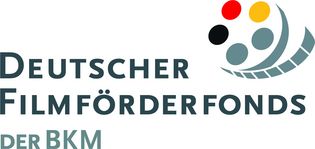 Medienpartner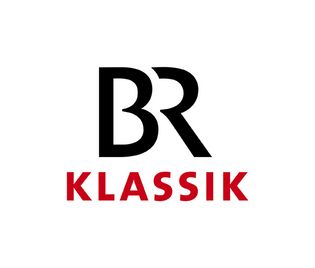 Presenting Partner des Septemberfests

Nele is a dreamer. Time and again, she escapes from her dreary everyday life into the soulful world of opera and music. Almost invisibly, the young woman, who actually comes from a small village in Estonia, makes her way in a large German city as a multi-jobber. She lives in a student flat-share and earns her money in a call center and as a dresser at the State Opera. But she carries a secret from her past with her that keeps giving her bloody nightmares.
When she meets the street dancer and petty criminal Kolya, it is a fateful encounter for both of them, the meeting of soul mates. In a symbiosis of song and dance, they grow closer to each other. But Nele's dark past stands in the way of their budding love.
The talent manager Höllbach represents the great opera diva Adela. He is her husband, manager, bodyguard and biggest fan all in one. But Adela's career begins to falter when her voice fails her during a performance of Madame Butterfly. That's when Höllbach becomes aware of Nele's enormous singing talent. It seems to be Nele's big chance.
PREMIERE, PREVIEWS and cinema tour
So 21.05.2023 MÜNCHEN - Filmtheater Sendlinger Tor - 19:00 Uhr
Zu Gast: Axel Ranisch, Cast & Team (in Kooperation mit BR Klassik)
So 21.05.2023 AUGSBURG - Thalia Filmtheater - 19:00 Uhr
(Preview in Kooperation mit BR Klassik)
So 21.05.2023 NÜRNBERG - Casablanca Kino - 19:00 Uhr
(Preview in Kooperation mit BR Klassik)
So 28.05.2023 FRANKFURT - Filmmuseum - 19:30 Uhr
Zu Gast: Axel Ranisch (in Kooperation mit epd-Film)
Mo 29.05.2023 HALLE - Puschkino - 20:00
Zu Gast: Axel Ranisch, Heiko Pinkowski
Di 30.05.2023 LEIPZIG - Passage Kinos - 18:30
Zu Gast: Axel Ranisch
Do 01.06.2023 BERLIN - Kant Kinos - 18:00
Zu Gast: Axel Ranisch, Cast & Team
Do 01.06.2023 BERLIN - Kant Kinos - 20:30
Zu Gast: Axel Ranisch, Cast & Team
Moderation: Knut Elstermann
Fr 02.06.2023 HAMBURG - Abaton - 19:00
Zu Gast: Axel Ranisch, Heiko Pinkowski
Fr 02.06.2023 HAMBURG - Zeise Kinos - 20:00
Zu Gast: Axel Ranisch, Heiko Pinkowski
Sa 03.06.2023 MÜNSTER - Cinema - 19:30
Zu Gast: Axel Ranisch, Heiko Pinkowski
So 04.06.2023 DÜSSELDORF - Bambi - 14:00
Zu Gast: Axel Ranisch, Heiko Pinkowski
So 04.06.2023 AACHEN Apollo Kino -18:00
Zu Gast: Axel Ranisch, Heiko Pinkowski
Mo 05.06.2023 KÖLN - Filmpalette - 20:00
Zu Gast: Axel Ranisch, Heiko Pinkowski
Di 06.06.2023 BRAUNSCHWEIG - Universum Filmtheater - 19:00
Zu Gast: Heiko Pinkowski
Mi 07.06.2023 BERLIN - Kino Krokodil - 20:30
Zu Gast: Axel Ranisch
Fr 09.06.2023 BERLIN - Kino Toni - 18:00
Zu Gast: Axel Ranisch, Heiko Pinkowski
Fr 09.06.2023 BERLIN - Kino Central - 20:30
Zu Gast: Axel Ranisch, Heiko Pinkowski
Sa 10.06.2023 BERLIN - Kino Moviemento - 20:00
Zu Gast: Axel Ranisch, Heiko Pinkowski
Mo 12.06.2023 BERLIN - Lichtblick-Kino - 20:00
Zu Gast: Axel Ranisch, Heiko Pinkowski

KINOSTART: 01. JUNI 2023
AACHEN
ab 01.06.2023 Apollo Kino
AUGSBURG
am 21.05.2023 Thalia (Preview in Kooperation mit BR Klassik)
ab 01.06.2023 Thalia
BERLIN
ab 01.06.2023 Kant Kinos
ab 01.06.2023 Kino Central
ab 01.06.2023 Kino Krokodil
ab 01.06.2023 Lichtblick-Kino
ab 01.06.2023 Kino Moviemento
ab 01.06.2023 Kino Toni
BOCHUM
ab 01.06.2023 Casablanca
BRAUNSCHWEIG
ab 01.06.2023 Universum
BREMEN
ab 01.06.2023 Schauburg
COTTBUS
ab 01.06.2023 Weltspiegel
DARMSTADT
ab 01.06.2023 Rex Kinocenter
DORTMUND
ab 01.06.2023 SweetSixteen
DRESDEN
ab 01.06.2023 Thalia
DÜSSELDORF
ab 01.06.2023 Bambi
ESSLINGEN
22. - 28.06.2023 Kommunales Kino
FRANKFURT
ab 01.06.2023 Harmonie
GAUTING
ab 01.06.2023 Kino Breitwand
GIESSEN
ab 01.06.2023 Kinocenter
HALLE
ab 01.06.2023 Pusch Kino
HAMBURG
ab 01.06.2023 Zeise Kinos
ab 01.06.2023 Abaton Kino
KIEL
ab 01.06.2023 Kino in der Pumpe
KÖLN
ab 01.06.2023 Filmpalette
LEIPZIG
ab 01.06.2023 Passage Kinos
LÜNEBURG
ab 01.06.2023 Scala
MAGDEBURG
ab 01.06.2023 Studio Kino
MANNHEIM
ab 01.06.2023 Cinema Quadrat
MÜNCHEN
ab 01.06.2023 Kino Theatiner
MÜNSTER
ab 01.06.2023 Cinema
NÜRNBERG
ab 01.06.2023 Casablanca
ab 01.06.2023 Cinecittà
OLDENBURG
ab 01.06.2023 Cine K
OSNABRÜCK
ab 01.06.2023 Cinema Arthouse
ROSTOCK
ab 01.06.2023 Lichtspiele Wunderwoll
STUTTGART
ab 01.06.2023 EM
WIESBADEN
am 28.06.2023 Caligari